Welcome to the Grindlay Single Name Study Project. The aim of this project is to collate and document the application of the name Grindlay and subsequent variants throughout the world.
18th Century Plate of Full Heraldic Achievement of Grindlay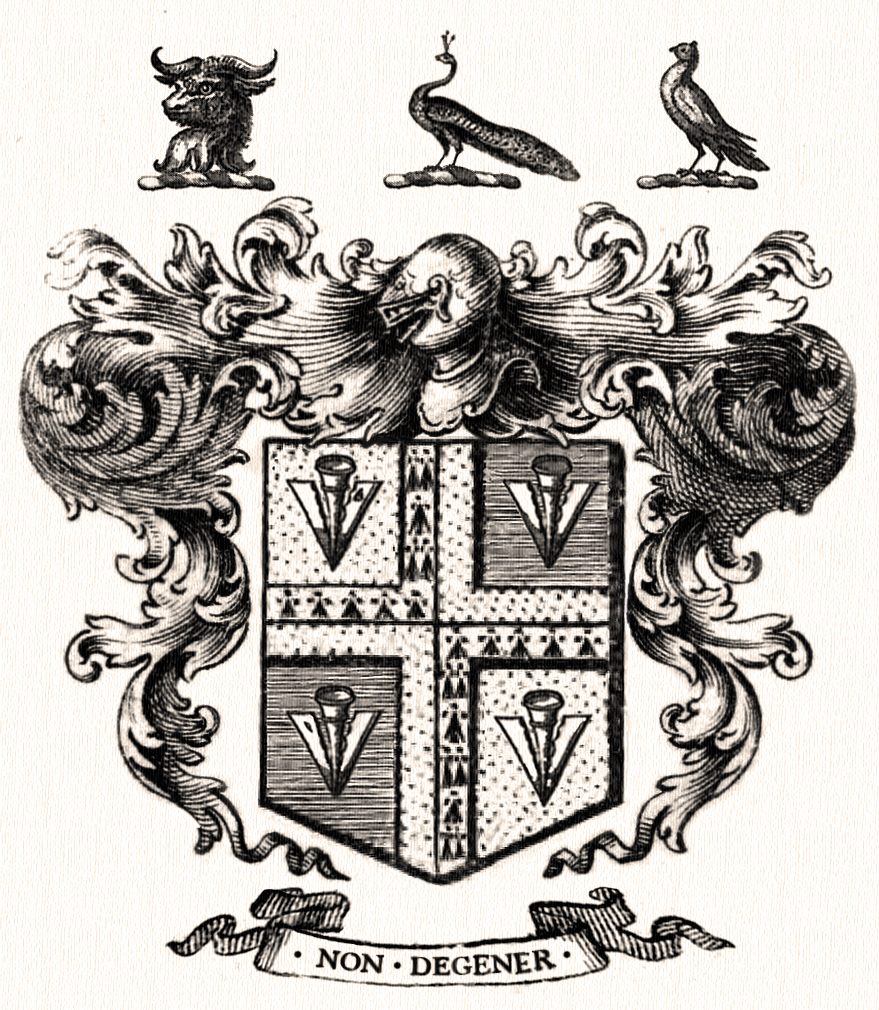 Creative Commons Attribution-Share Alike 4.0 International licence
The database is compiled from primary and secondary sources and is an on-going project maintained and co-ordinated by the volunteer Project Administrator. The Project Administrator is taking a much-deserved break!
Origin: Anglo-Saxon; the surname Grindlay comes from the Old English words 'grene' and 'leah' which meant both the colour green and a section of village land that was open to free grazing. The term 'grene' was also applied to the young denoting youth and vigour.
Grindlay is pronounced: Grind 'lay'
Grindley is pronounced Grind 'lee'
The spelling of Grindlay with a 'lay' ending appears frequently in Scottish records, although it can also be found in English records. Grindley spelt with a 'ley' ending appears frequently in English and Welsh records. Often the same family can be found with both variants across several documents. For this reason, the project has adopted the 'lay' spelling for the purpose of convenience. Individuals appearing in the single name study database, who have at some point been listed under an alternative spelling, have the spelling variations listed in brackets.